New Year's Eve Big Cypress 2000
The dawning of the year 2000 was welcomed in many ways, but out of all none perhaps touched so many lives as Phish's New Years' Eve show in the pit of Alligator Alley, on the Big Seminole Indian Reservation. While some sat in half-a day's traffic just to get in the gates, and a few casualties were suffered (by all), the event seemed a tremendous success. The stage was set by 4 days of bright sunshine, the band played top form, and from the tour veterans to the first-timers all seemed to have a good time. What follows is a mere excerpt of the scene on these 3 days, but I hope you do enjoy and it sends you back to the balmy weather of southern Florida.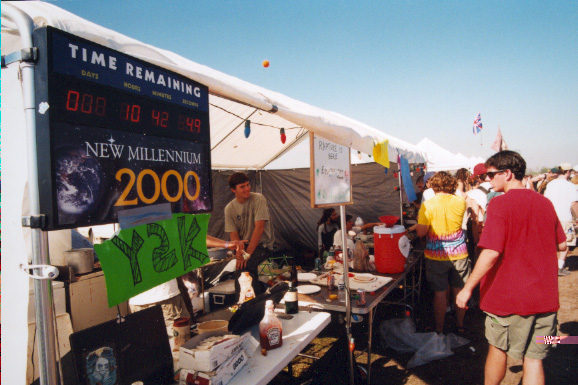 Here a phan ganders at a menu while the last 10 hours of the 1900s pass by.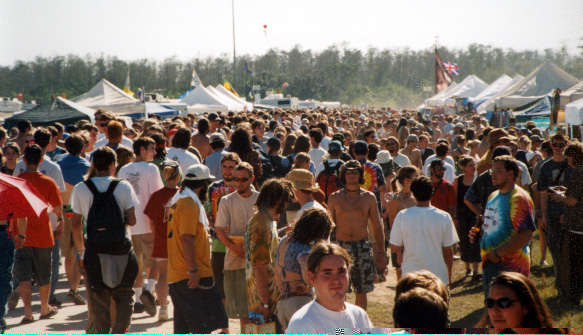 Shakedown, or on the fields of Big Cypress known as 3rd Ave., was as always a packed place. Here set the usual suspects, unusual as they were.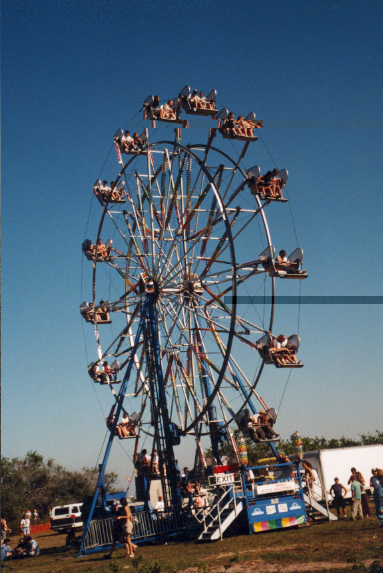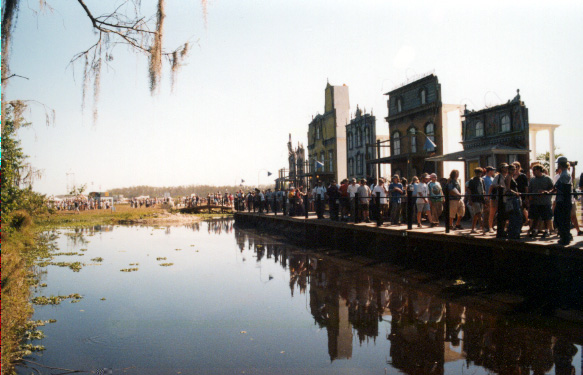 And as Usual on the band's part, they went nuts with adding their own touches to the scenery, including a faux city (fooling many into thinking the song was a sure-fire on the set list), 2 ferris wheels, and their own ice pyramid.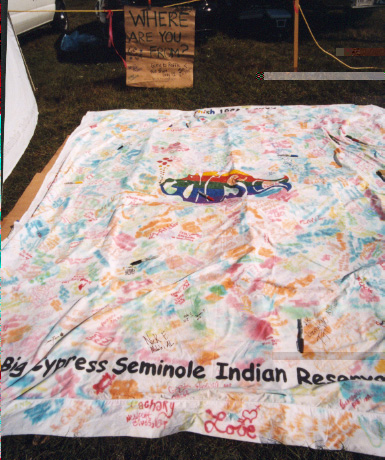 NOTE MORE TO FOLLOW - I will upload more as I get the chance, which will be soon, so y'all come back, hear?